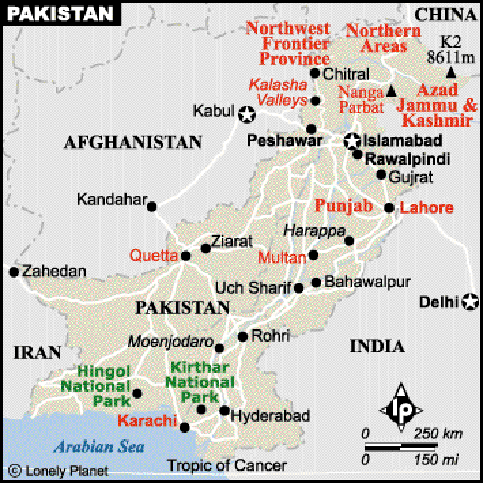 Map of Pakistan showing the three transmitting sites
Peshawar,
The capital of Pakistan is Islamabad.
Peshawar is the capital of the North-West Frontier Province and the administrative centre for the Federally Administered Tribal Areas of Pakistan.
"Peshawar" literally means High Fort in Persian and is known as Pekhawar in Pashto. The area of the city has been ruled by numerous empires including the Afghan, Persian, Greek, Maurya, Scythian, Arab, Turk, Mongol, Mughal, Sikh and the British.